Three Quarry Ridge
Three Quarry Ridge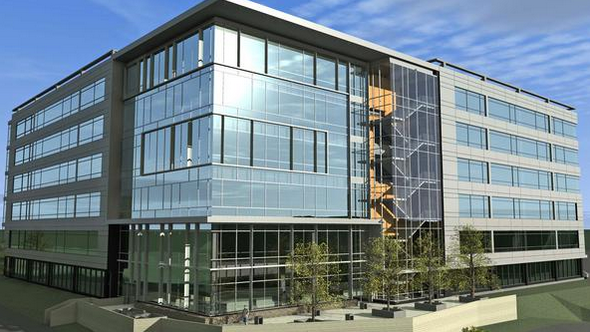 Project:
Commercial Office Building
Controls
About:
Six-story building
200,000 square feet
100% occupied by Vanguard
Partner Firms:
Bala Consulting Engineers, King of Prussia PA
IMC Construction, Malvern, PA
Liberty Property Trust, Malvern, PA
The Norwood Company, Malvern, PA
Worth and Company, Pipersville, PA
Products/Services: 
Tozour Energy Systems Controls
Three Quarry Ridge presented Tozour Energy Systems the opportunity to work with designers of a brand new building and set the owners up with a high-tech controls system. Operated by Liberty Property Trust and Vanguard Building Solutions, Three Quarry Ridge was a 200,000-square-foot-space with a need for easy-to-manage, state-of-the-art controls. By implementing the Niagara System, Tozour was able to ensure the project was completed properly and efficiently. Tozour's team of experts was able to make sure the building's equipment and new controls were able to work together effectively and without hassle.